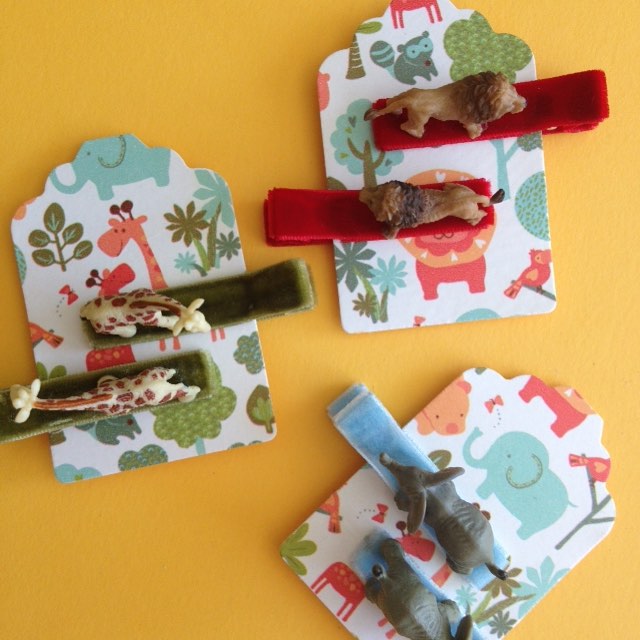 I made these Safari themed barrettes for a child's birthday party. They are relatively easy to make and quite fun!
I started with Metal Single Prong clips. These are available at beauty supply stores.  I then found some nice velvet ribbons approximately 1/4 inch wide. I proceeded to wrap these around the clip and secured it with glue that bonds well to both fabric and metal. The reason I chose velvet ribbon is because it adds a "no slip" factor and will not tear or break hair.
The mini safari animals may be purchased at craft supply stores. After allowing time to dry, I glued the safari animals into place.
The final addition was a playful backer card. I found this very cute wrapping paper in a zoo print, which matched the theme perfectly. I glued this onto sturdier yellow card stock and then cut out using a large craft punch. And Ta Da!! This is our finished product. It is a cute and fun idea for children as party favors or just a playful hair accessory.
Kids Safari Party ideas and crafts.